September is self-care awareness month, which is a perfect time to focus on natural health remedies. There are many things you can do for yourself to naturally maintain your body, including whitening your teeth.
Chemical bleaches can be costly, and the ingredients may be things you wouldn't want to put in your body. The chemical whitening process also takes extra time in the dentist's chair. For some natural ways to keep your teeth looking their best, here are a few great options:
BAKING SODA
This versatile baking ingredient can be used as a cleaner around your home as well as for your teeth. This natural tooth whitener will help clear away toxins and plaque while it lightens the colour of your enamel.
Since it doesn't taste good on its own, you'll want to mix the baking soda with other ingredients. It can be added to your toothpaste, before you brush as usual.
OR, TO MAKE YOUR OWN NATURAL WHITENING TOOTHPASTE, TAKE TWO PARTS COCONUT OIL, ONE PART BAKING SODA, AND A DROP OR TWO OF FOOD GRADE ESSENTIAL OIL. MIX THIS TOGETHER AND APPLY TO YOUR TEETH WITH YOUR TOOTHBRUSH. BRUSH YOUR TEETH AS USUAL.
COCONUT OIL PULLING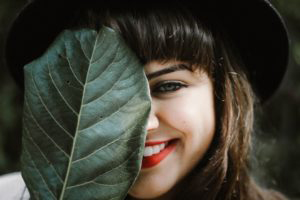 Coconut oil has been shown to whiten teeth. The process used is called "pulling". This tooth whitening method does take longer than using baking soda, but it is not abrasive like baking soda. To see results from this technique, you'll need to pull coconut oil for at least a few days.
The best method for pulling coconut oil through your teeth is to take one or two tablespoons of oil, then swish it around in your mouth for twenty minutes. Do this in the morning, before you have had your breakfast, if possible.
As you continue swishing, the oil will bring out the bacteria and toxins from your teeth and gums. Coconut oil pulling also helps to stimulate the production of saliva, which is good for preventing cavities. Another benefit of pulling oil is that it should not cause any tooth sensitivity.   
At the end of the twenty minutes, expel the oil. Brush your teeth as you do normally, as this will get rid of any remaining oil residue still on your teeth.
CHARCOAL TOOTHPASTE
Charcoal is an excellent product for tooth whitening. Like baking soda, you'll want to use the powdered version. It can be applied directly on your toothbrush before you brush as normal.
After brushing your teeth with charcoal, you will want to do a long rinse to remove any remaining charcoal powder from your teeth and mouth. Although charcoal will whiten your teeth, it can stain your clothes. Always be careful when using charcoal to avoid this problem.
These three options provide safe, natural and low cost solutions for teeth whitening. While you are taking this extra care of your teeth, notice if you have any sensitivity to hot or cold, any inflammation of your gums, or if there is any other issue you may develop over time. If any of these issues do arise, please see your dentist.
If you are interested in other wellness products, I carry a selection of products on my website. The instructions are there on the page, or please contact me if you have any questions before making a purchase. I'm always happy to help you.